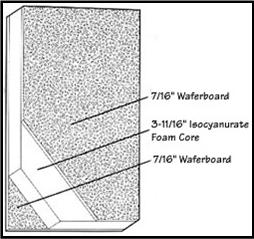 Hilltop's Structural Insulated Panels (SIPS) are structural-grade stresskin panels, providing more than two times the strength of a standard 2×4 wall system. It achieves this remarkable strength through its laminated construction, with two skins of 7/16″ oriented strand board surrounding a core of high-density isocyanurate insulation.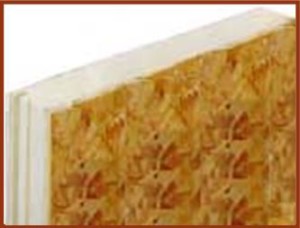 SIPS are manufactured in a continuous lamination process in which the foam directly bonds to the skins, providing the highest strength bond possible. The high-density isocyanurate insulation provides very high insulation levels (R-25 for the 4-9/16″ thick panel) and excellent fire safety characteristics. SIPS insulate as well as 9″ of fiberglass or 6″ of 1-lb. density expanded polystyrene (EPS), yet at an overall thickness of only 5″ for the entire wall system.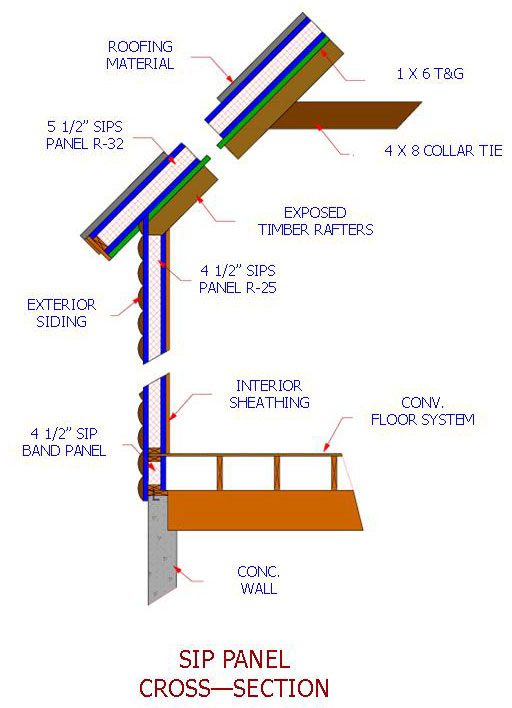 Hilltop's unique Triple Seal System (patent pending) provides superior protection from natural elements. The main components of this system include a backer rod, a foam gasket and special log caulking.
The top log overhangs the bottom, creating a drip edge, with the backer rod tucked into the overhang. The backer rod is manufactured to create a 2-point adhesion on the log face and will not stick to the backer rod. This guarantees the caulking will stretch up to 2 times the joint size. The bead of log builder caulking seals the front of the log, protecting your home from moisture, insects and wind. This special log caulking provides three times the elasticity of regular caulking, allowing the log to expand and contract in any climate. The foam gasket between the logs completes the seal.